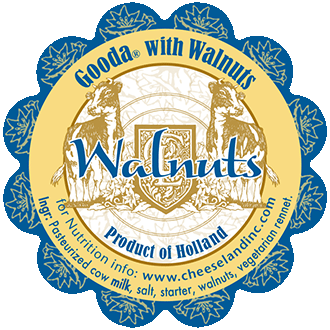 Gooda® with Walnuts
Item number 2035
UPC 837787000356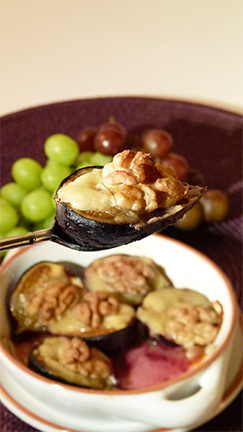 Fig Dessert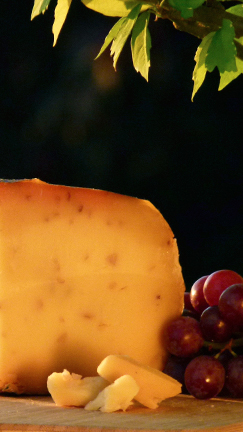 Gooda® with Walnuts
Tell us what you think
Where did you find Gooda® with Walnuts? How did you serve it? We love to hear from you!
Mild Cheese Seasoned with Walnuts
Gooda® with Walnuts
This creamy–smooth cheese has an attractive sprinkling of walnuts. The slightly higher fat content gives the cheese a richer flavor and creamier texture. It's a Gouda style cheese, so it is easy to melt, grate or slice. This cheese makes an elegant dessert with fresh fruit and a sparkling drink.
Ingredients & Nutrition Facts
Ingredients: Pasturized cow's milk, walnuts, salt, cheese cultures, vegetarian rennet, annatto color.
Nutrition Facts:
Servings per container varies:
Serving Size 1oz (28g)
% Daily Value*
---
Total Fat 9g
11%
---
---
---
Cholesterol 20mg
8%
---
Sodium 230mg
10%
---
Total carbohydrate 0
0%
---
---
Total Sugars 0g
---
Included 0g Added Sugars
---
Protein 6g
13%
Vitamin D
0%
---
Calcium 228mg
20%
---
Iron
0%
---
Potassium 28mg
0%
*The Daily Value (DV) tells you how much a nutrient in a serving of food contributes to a daily diet. 2,000 calories is used for general nutrition advice.
Recipes
Dessert Figs and Gooda® with Walnuts
Thinly sliced Gooda® with Walnuts
1 tbs honey
8 figs
Walnut halves
1. Preheat your oven to 450° F / 230° C.
2. Line a baking sheet with aluminum foil.
3. Wash and dry figs, slice in half length-wise,
4. Place on baking sheet
5. Put a few drops of honey on each fig
6. Place sliced cheese on top of figs
7. Bake for 7 minutes
8. Garnish with walnut halves
9. You can add salt or pepper to taste.
More Gooda® with Walnuts Recipes:
Serving Suggestions
Appetizer, Main Course or Dessert
This unique cheese is delightful to snack on with crackers or a rustic bread. Try it on a dessert tray with a variety of fresh fruit.
Beverage match
Serve with your favorite sparkling drink.
Tell us what you think