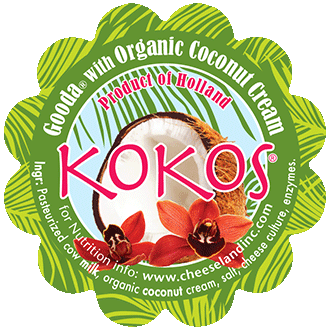 "I just bought your Koko's Coconut Gouda Cheese yesterday and literally can NOT get enough of it! I LOVE IT! My husband and daughter love it as well. So, well done! Just thought I would say excellent and outstanding delicious cheese. Thank you!"
- Shusto, Shoreline, WA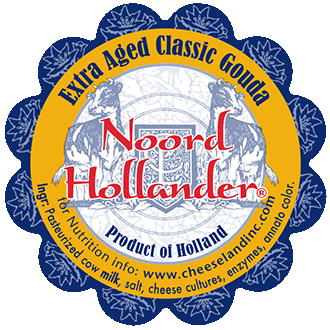 "Hi! I am a total cheese head. I tried your cheese through Center Street Cheese Shop in Anaheim. Totally hooked! I just wanted to let you folks know! Thanks!"
- Warren, Anaheim, CA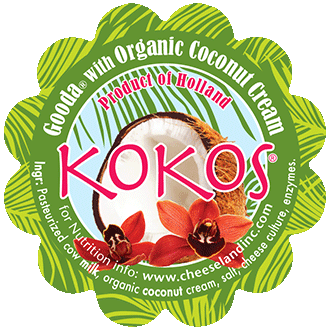 "Yum, Kokos :) I've just finished it and it was superb, I'm dreaming of how to use it with curries. Thanks for yummy cheese, I can't wait to hunt for more varieties of your cheese AND to get more Kokos at Central Market in Shoreline!"
- Karen, Shoreline, WA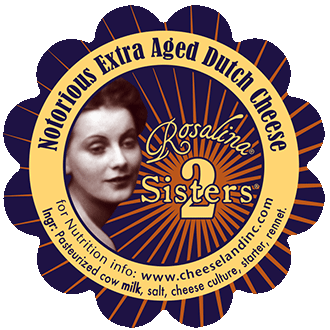 "I have just tasted Two Sisters Serafina - 18 months old. Was amazing!"
- Carla, Queensland, Australia
(In the US this cheese is called Rosalina)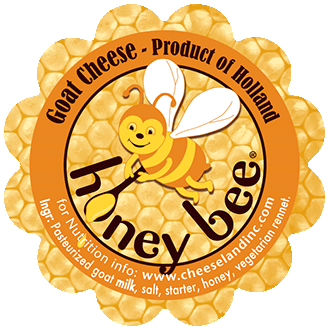 "I love your honeybee goat cheese!"
- Justin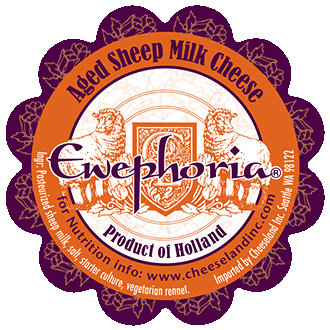 "Hi I have fallen in love with my now all time favorite cheese EWEPHORIA! God I love, love, love this stuff. I usually buy it at Rogue Creamery. So I really want to try your other cheeses, like Mimolette and Balarina and some of the others that sound delicious! Thanks for EWEPHORIA!"
-Leslie, Gold Hill, OR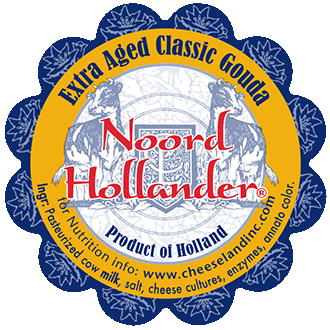 "Noord Hollander Aged Gouda -- my youngest daughter's all-time favorite, since she was a toddler!"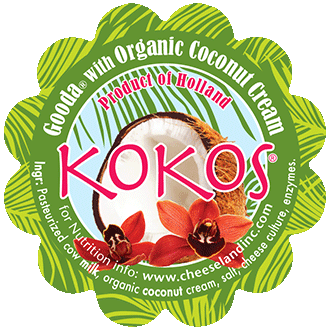 "Hi there, Love your Kokos coconut milk cheese. My gal wants to know if you use vegetarian rennet or not. Thanks!"
- Shango
(YES, Kokos Cheese is vegetarian.)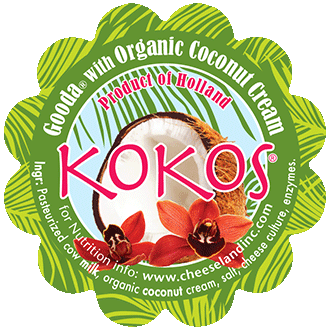 "This Coconut gouda is something special. Congratulations for it,"
- Eduardo, São Paulo, Brazil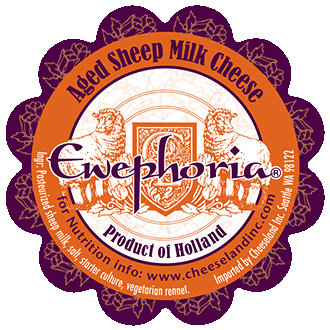 "Extra aged Sheeps milk Gouda. Ewephoria! the pun is delicious and so is the cheese!"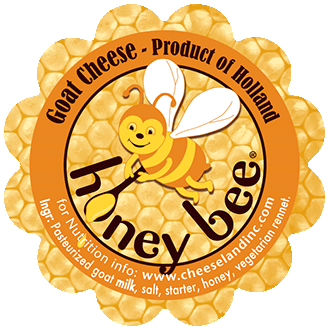 "Honey Bee Goat Cheese--so delicious!"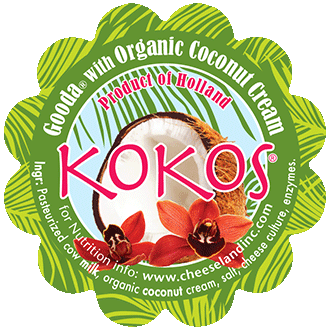 "(Kokos) Fantastic taste and I was very happy to experience it in a shop in West Sweden."
- Hanna, Gothenburg Sweden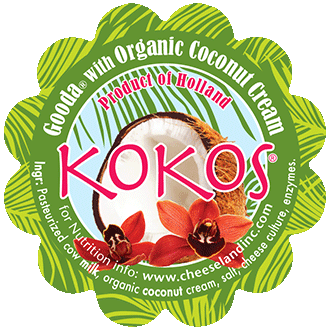 (Kokos) "This is my favorite cheese! "
- Jacque, Salem, OR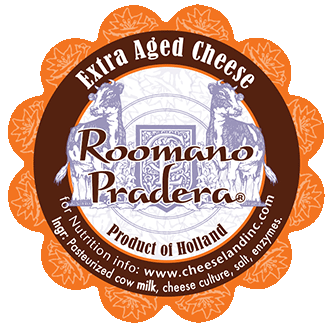 "Love aged Gouda? Step up to Roomano, the sweet, crumbly, cheese like Gouda's cool older brother."
- cheeserank.com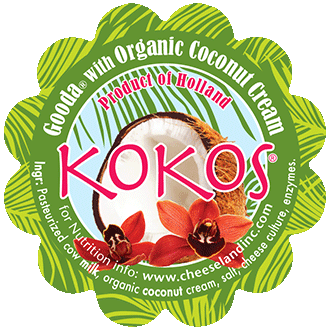 "We would love to work with Kokos and do some more recipes, we really love your cheese!"
- Josh Greenfield,
(The Brothers Green)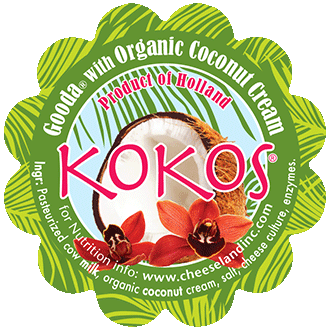 "KoKos - Coconut Cheese I had this cheese, it is actually really good, you can smell just a hint of coconut. It was all gone the same day I bought it."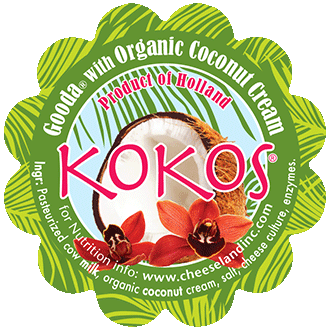 "Kokos Coconut Cheese is one of our most popular cheeses. I couldn't keep the tray full during the Vancouver Grocery Showcase tradeshow. It's by Cheeseland."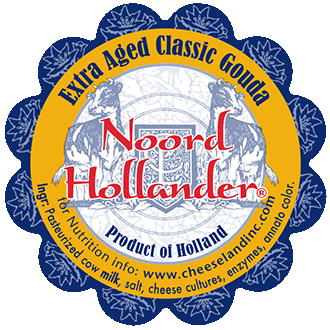 "Not all that long ago, my partner made onion soup, topped it with Noord Hollander Gouda, and made a rustic potato bread to accompany. It was delicious."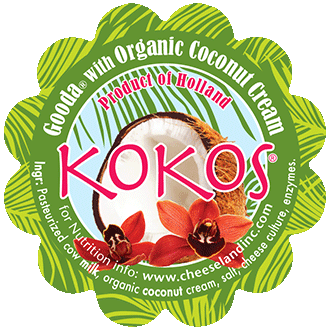 "KoKos® - Coconut Cheese...Unbelievably delicious!!!!"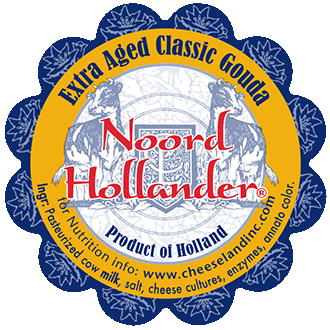 "Noord Hollander - THIS IS THE BEST!!!"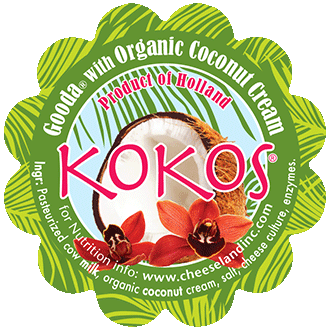 "KOKOS Coconut Gouda is the best cheese ever! You can get it at The Meat House (local peeps). ♡ ittt!"
Thank you for your support.
Join us on Facebook or write your comments below. What is your favorite cheese? Tell us your comments and thoughts, we love to hear from you!
comments powered by

Disqus