RETAILER PACKAGING OPTIONS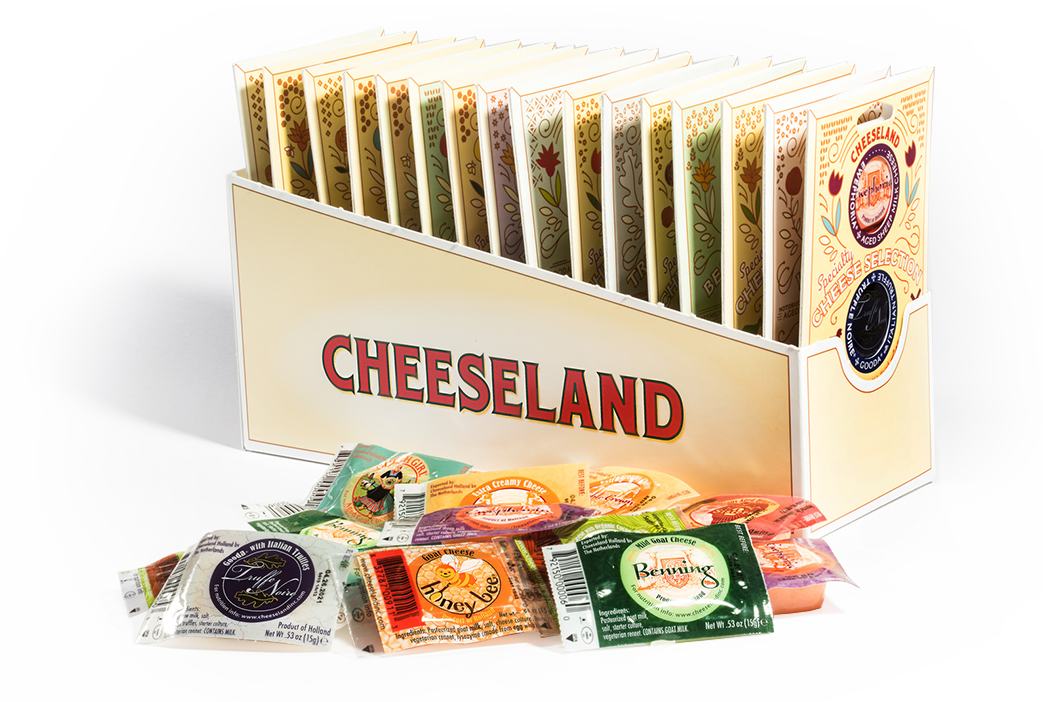 Specialty Snack Packs
Snack size cheese selections in beautiful pacakaging. Our Speciaty Snack Packs have three invidually wrapped cheese bites packed in groups of three. Taste a selection or choose one of our Triple Packs.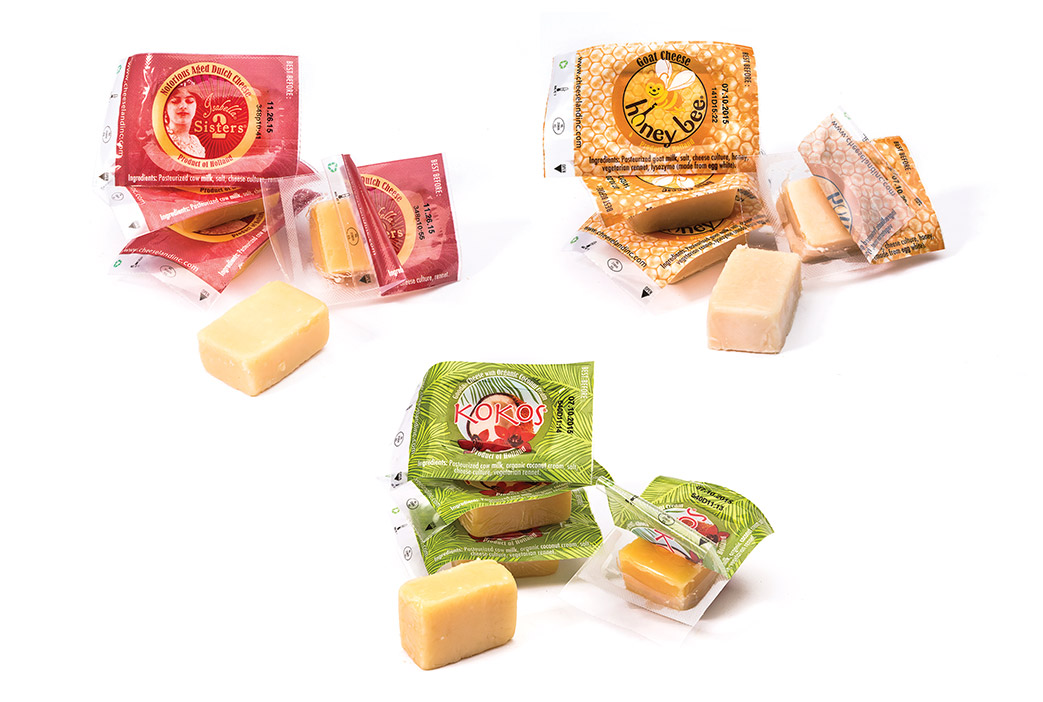 15 gram - Snack Packs
We are happy to announce our new snack size product. Customer favorites individually wrapped in bite size packaging. Portable, No preservatives, only Natural ingredients. Each individually wrapped piece weighs 15 grams and comes in a pack of three.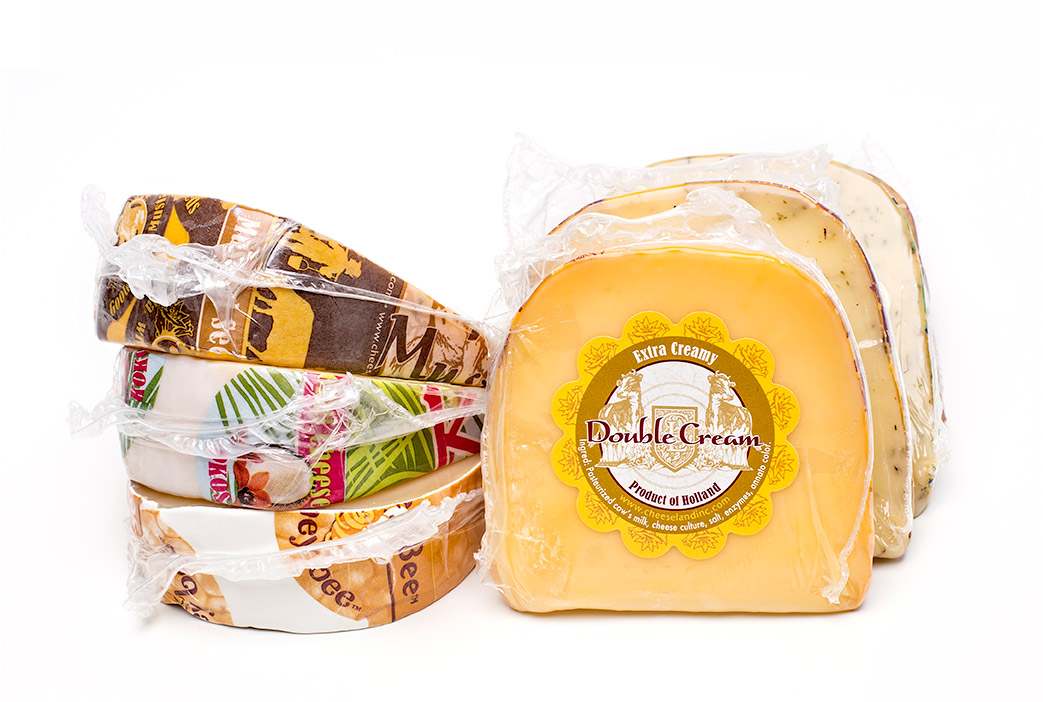 200 gram pre-packs
Cheeseland Inc. Now offers 200 gram pre-packs to our wholesale customers. We can pre-pack any of our 10 lb wheels of cheese that is aged 10 months or less. Please contact us if you are interested in our pre-packs on your next order.