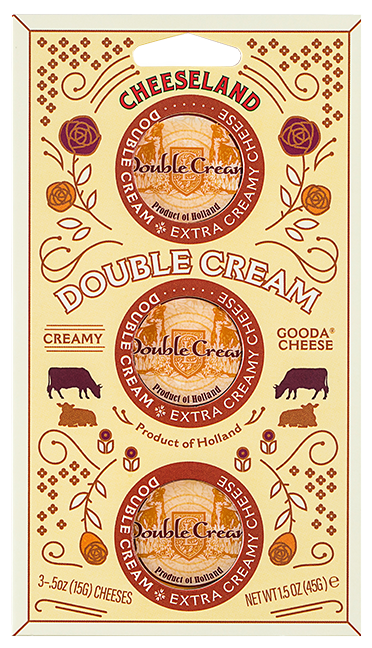 Double Cream Snack Pack
Item #73200
UPC 837787001247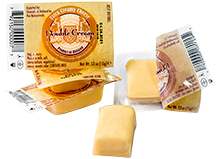 Double Cream Snack Pack
Item #72000
UPC 792150000077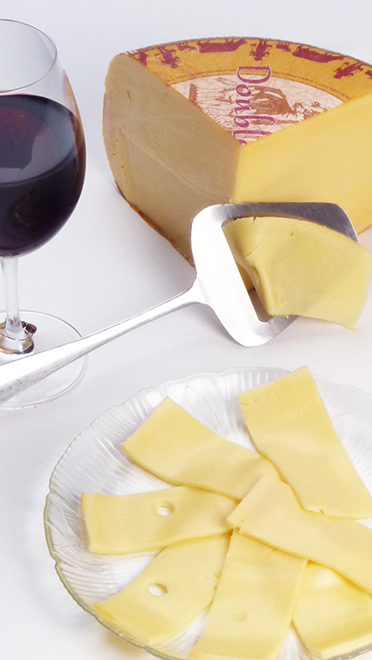 Double Cream
Tell us what you think
Where did you find The Snack Pack? How did you serve Gouda? We love to hear from you!
Snack Pack Specialty Cheese Selection - Double Cream
Double Cream
Due to Holland's fertile soil and lush green pastures, our cows produce unusually rich milk. Additional cream is then added to the milk for an extra rich cheese we call Double Cream. Double Cream has a mild flavor.
Ingredients & Nutrition Facts
Ingredients: Pasteurized cow's milk, pasteurized sweet cream, salt, cheese cultures, vegetarian rennet.
Nutrition Facts:
Servings per container 3
Serving Size 1/2 oz (15g)
% Daily Value*
---
Total Fat 5g
6%
---
---
---
Cholesterol 15mg
6%
---
Sodium 120mg
5%
---
Total carbohydrate 0
0%
---
---
Total Sugars 0g
---
Included 0g Added Sugars
---
Protein 3g
6%
Vitamin D
0%
---
Calcium 93mg
7%
---
Iron
0%
---
Potassium 31mg
0%
*The Daily Value (DV) tells you how much a nutrient in a serving of food contributes to a daily diet. 2,000 calories is used for general nutrition advice.
Serving Suggestions
Beverage match
If making a sauce, consider serving with a well aged Bordeaux. If serving plain, as a cheese course, try an Australian or Washington Semillion.
Tell us what you think