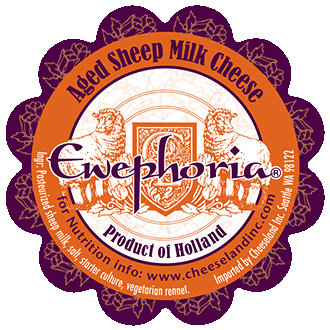 Ewephoria® Aged
Item number 6000
UPC 837787006006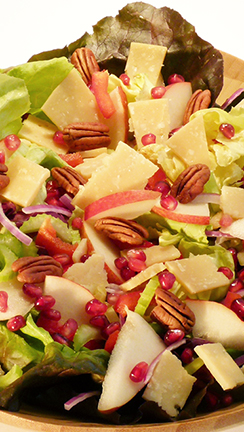 Ewephoria® Pear Salad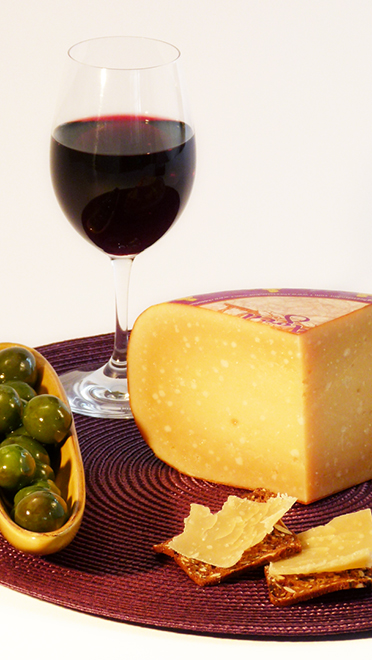 Ewephoria® Aged
Tell us what you think
Where did you find Ewephoria® Aged? How did you serve it? We love to hear from you!
Sheeps Milk Cheese
Ewephoria® Aged - Aged 1 year
This new creation from Holland is unlike any other sheep milk cheese you have ever tasted before. The milk comes from a small farm where the sheep are treated like family. Even though this cheese has been aged for one year, it has developed a sweet and nutty flavor. This cheese tastes like candy! Experience it for dessert with red or green grapes.
Ingredients & Nutrition Facts
Ingredients: Pasturized sheep's milk, salt, cheese cultures, vegetarian rennet.
Nutrition Facts:
Servings per container varies:
Serving Size 1oz (28g)
% Daily Value*
---
Total Fat 10g
13%
---
---
---
Cholesterol 30mg
9%
---
Sodium 250mg
11%
---
Total carbohydrate 0
0%
---
---
Total Sugars 0g
---
Included 0g Added Sugars
---
Protein 7g
14%
Vitamin D
0%
---
Calcium 251mg
19%
---
Iron
0%
---
Potassium 25mg
0%
*The Daily Value (DV) tells you how much a nutrient in a serving of food contributes to a daily diet. 2,000 calories is used for general nutrition advice.
Recipes
More Ewephoria® Aged Recipes:
Ewephoria® Pear Salad, Ewephoria® Bagel, Ewephoria® Party Tips
Serving Suggestions
Appetizer or Dessert
Make a delightful appetizer plate using a soft rye or rustic crackers.
Serve Ewephoria® for dessert with red or green grapes.
Beverage match
Serve with a Juicy Red Bordeaux.
Tell us what you think