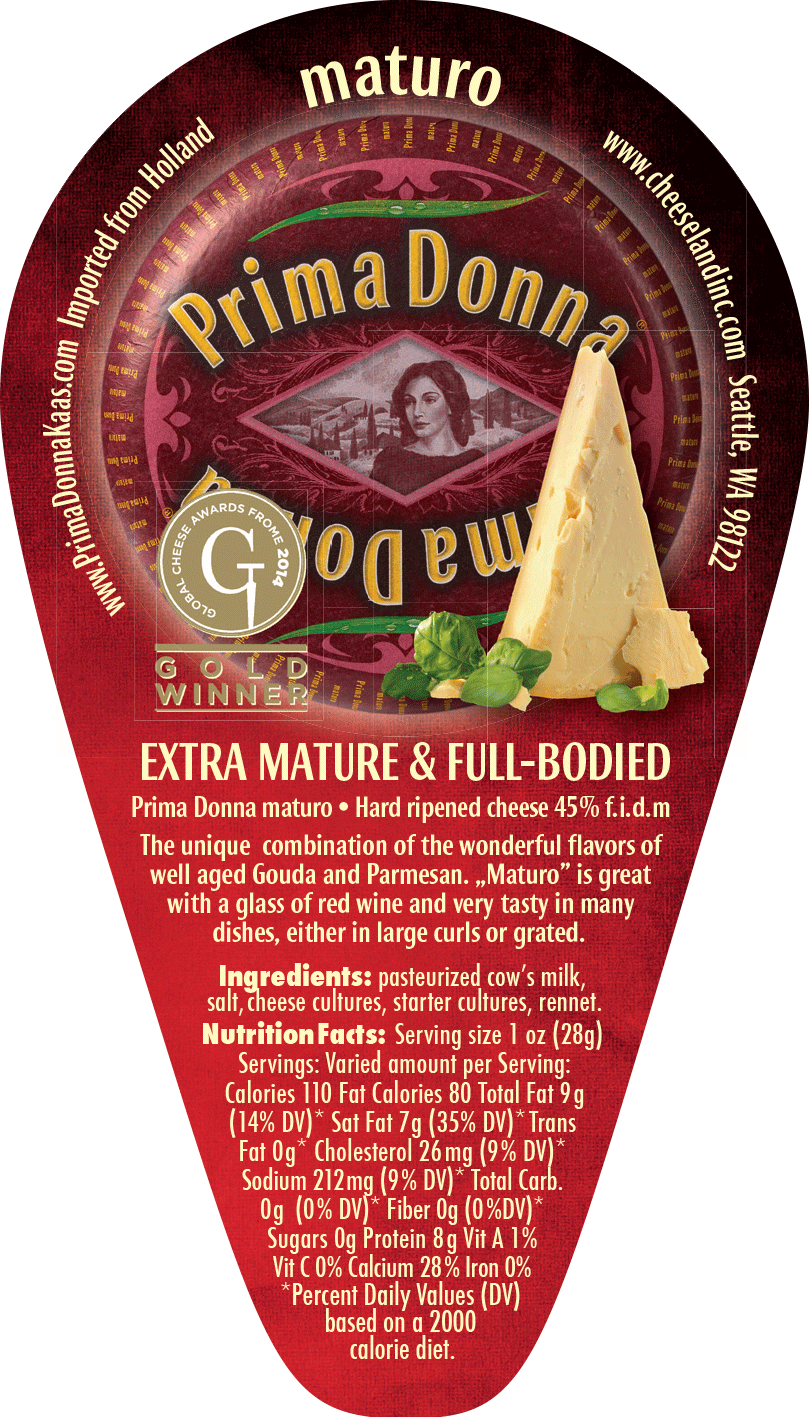 Prima Donna® Extra Aged
Item number 9040
UPC 837787009403
Tell us what you think
Where did you find Prima Donna® Extra Aged? How did you serve it? We love to hear from you!
Aged Cheese
Prima Donna® Extra Aged
This Prima Donna® is aged more than the Prima Donna® Blue. The aging process has concentrated the flavor and formed tiny salty crystals. The Italian style cheese culture gives the Prima Donna® a sweeter taste than regular Gouda. Despite its Italian character, Prima Donna® is made in Holland. Prima Donna® Extra Aged is sold only to our US customers.
Ingredients & Nutrition Facts
Ingredients: Pasteurized cow's milk, salt, cheese culture, starter cultures animal rennet.
Nutrition Facts: Serving Size 1oz (28.35g) Servings: Varied, Amount/Serving: Calories 114, Fat Cal. 80, Total Fat 8.9g (13.7% DV), Sat Fat 6.7g (33.4% DV), Trans Fat 0g (0% DV), Cholesterol 26mg (8.7% DV), Sodium 178mg (7.4% DV), Total Carb. 0g (0% DV), Fiber 0g (0% DV), Sugars 0g, Protein 8.36g, Vit A 0%, Vit C 0%, Calcium 27.8%, Iron 0%.
*Percent of daily values (DV) are based on a 2000 calorie diet.
Tell us what you think