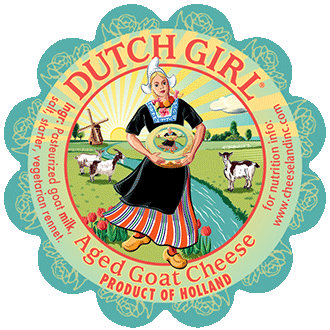 Dutch Girl® Aged Goat Chees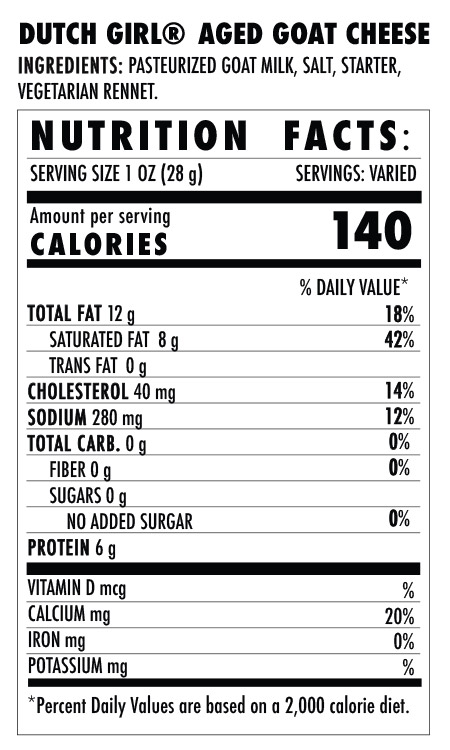 Aged Goat Cheese
Dutch Girl®
Dutch Girl® is a popular Gouda style goat cheese with rich creamy butterscotch-like flavors. It is sweet and satisfying without the salty or tarte flavors associated with goat cheese. If you like our Ewephoria® sheepmilk cheese, you will love our Dutch Girl® goat cheese. It makes a delightful addition to a cheese plate or as part of an appetizer.
World Cheese Champion - 2016.
At the Madison, Wisconsin, USA World Cheese Competition, in the category called: Semi-Soft (semi-hard) Goat's Milk Cheeses. The "Dutch Girl®" Aged Goat cheese received the 5th place with 99.35 points.
Tell us what you think
Where did you find Dutch Girl® - Aged Goat Cheese? How did you serve it? We love to hear from you!